Expressing emotions
through jewelry
Jewelry has the power to be this one little thing that can make you feel unique
Le Comptoir de Florie has been awarded the "Made in Paris" label for the year 2023 by the Paris City Council for the Tyla bangle bracelet.
This label rewards Parisian craftsmen and highlights the richness of local production and the dynamism of Parisian craftsmanship.
It is a mark of recognition and a guarantee of quality for all customers looking for authenticity.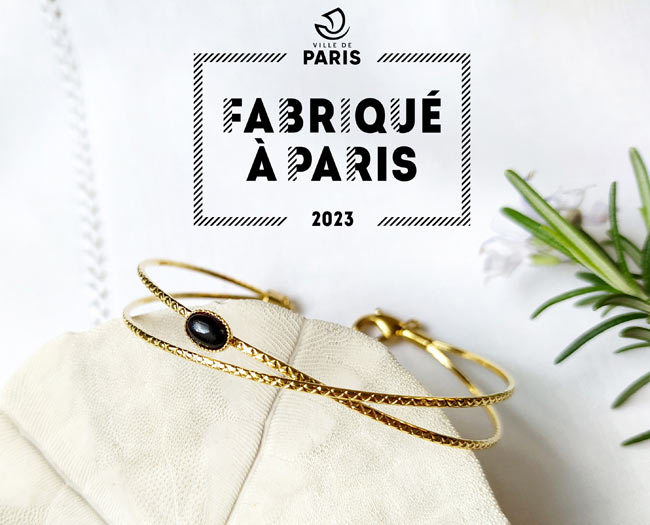 Le Comptoir de Florie fashion jewelry is made of brass, 24K gold plated, silver plated or antique brass finishings, with gemstones or cold enamel and is guaranteed allergen-free.
Florie has always had a passion for creation, she designs and creates each piece of jewelry herself in her workshop in Paris, France.
To treat yourself to Le Comptoir de Florie fashion jewelry is to treat yourself to unique jewelry  which has its own personal character, which becomes part of you.
Secure payment:
Visa, Mastercard, Amex
PayPal
Shipping within 3-5 days
Free in mainland France
Exchanges and returns
within 14 days.