Favouring creativity, locally made
and limited editions.
Wishing to offer unique fashion jewelry to her customers, Florie designs her limited edition jewelry in her workshop in Paris, France.
With a high focus on quality, she meticulously carries out the different steps of the making herself ♦ cutting ♦ filing ♦ welding ♦ polishing ♦ setting gemstones ♦ creating and setting her own shades of cold enamel colors and then ♦ final assembly.
To further her creative and local approach, the designer has chosen to work with Parisian suppliers.
The gilding is entrusted to a renowned Parisian gilder craftsman to ensure three finishings:
♦〉  24K gold plated        ♦〉  Silver plated       ♦〉  Antique brass
*  Steps of the craftmanship *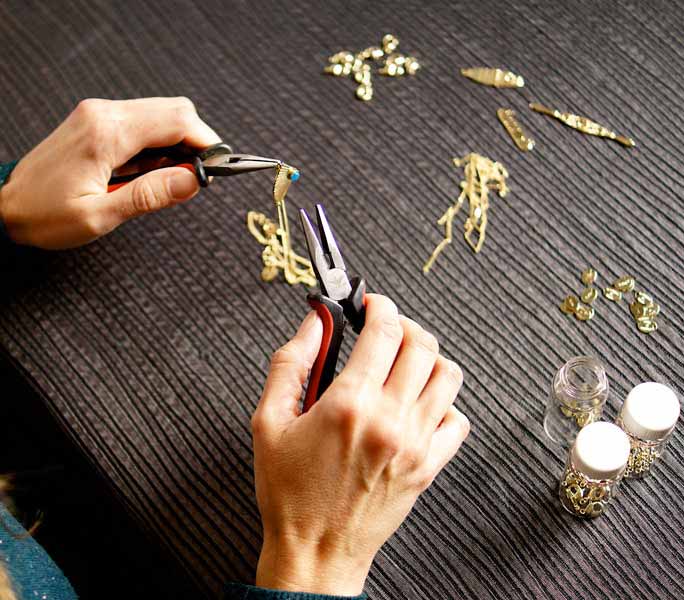 All our collections are designed using raw brass components from specialized Parisian suppliers, then they are made in Paris in our workshop. The quality of the materials is essential and we work in collaboration with trusted craftsmen such as gilders, gemstones and brass elements suppliers, with whom we have been working for a long time, and who guarantee safety standards.
Le Comptoir de Florie fashion jewelry is made of brass, with gemstones or cold enamel. The gilder craftsman carries out either a gilded finish with 24K gold, sterling silver or antique brass. They are meticulously made in Paris in the designer's workshop, using quality materials. The jewelry is guaranteed allergen-free.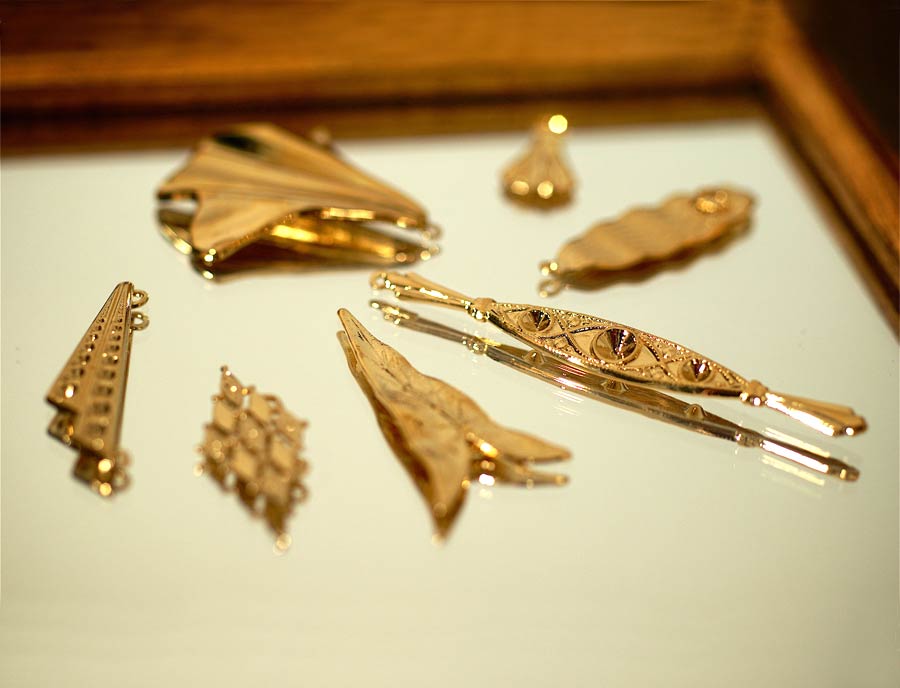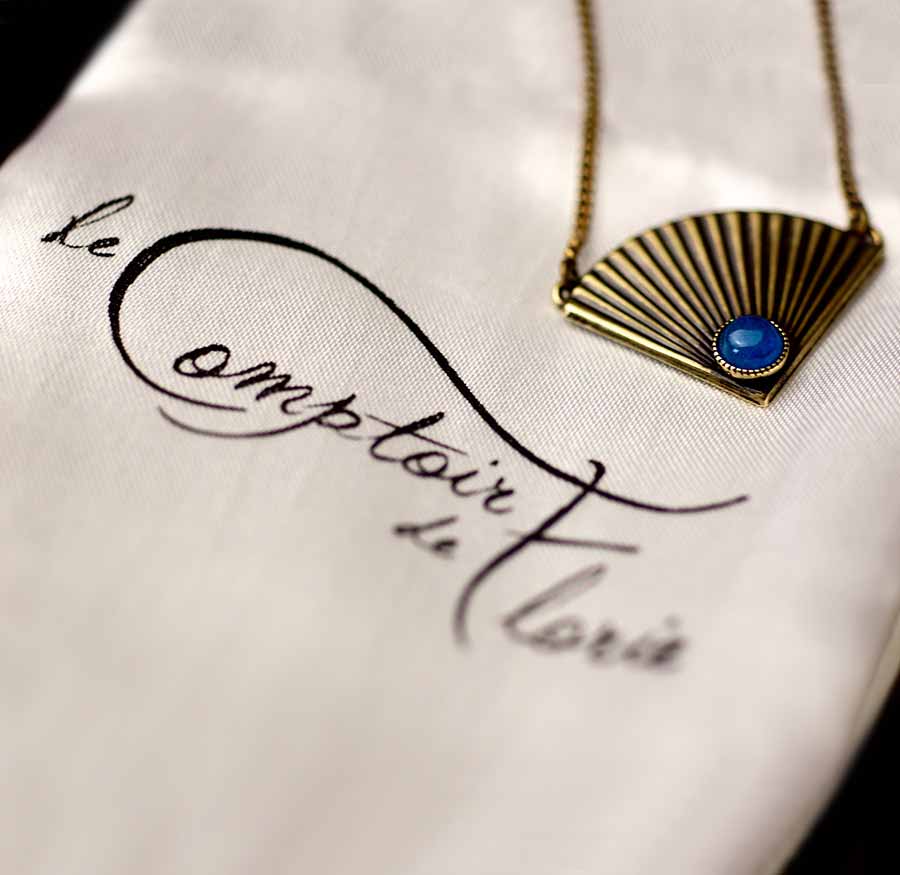 Our jewelry is made to be worn every day, please find some tips below to preserve their shine:
⁄⁄ Keep your jewelry away from water, perfumes and cosmetics.
⁄⁄ Avoid storing them in the bathroom (because of humidity), instead keep them in your jewelry box, in the satin pouch provided.
⁄⁄ Clean them with a soft, dry microfibre cloth for glasses.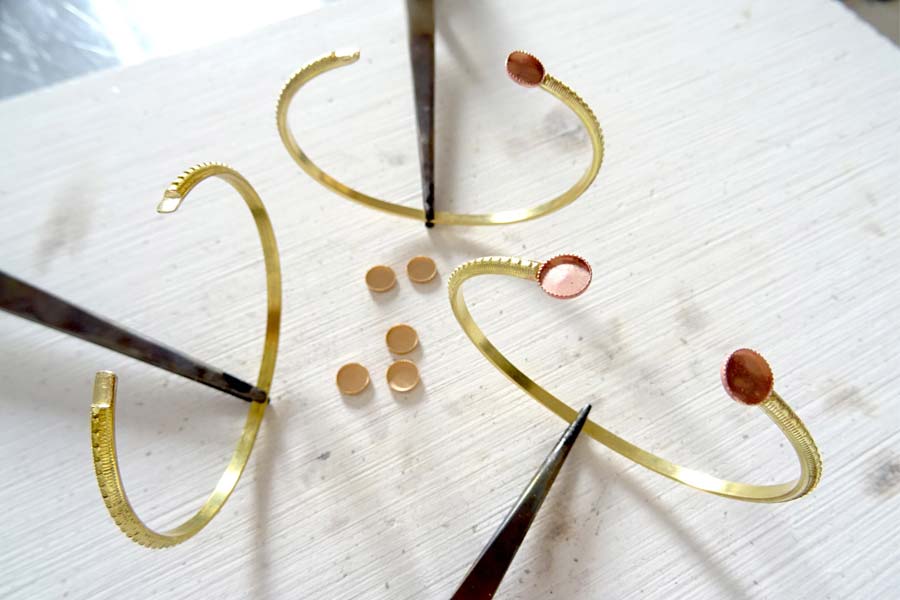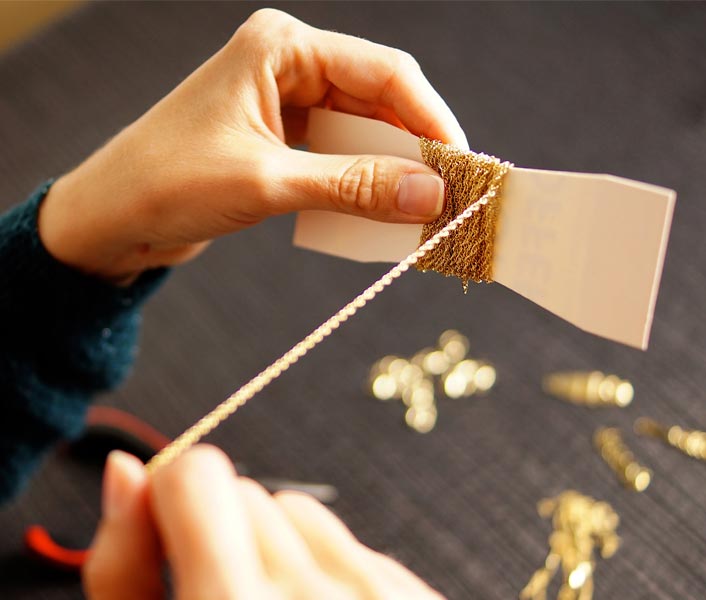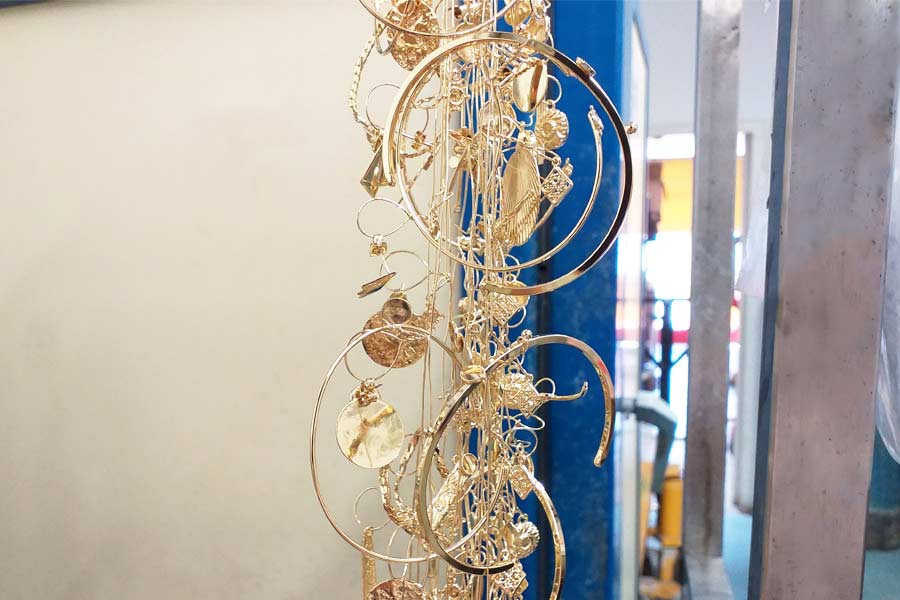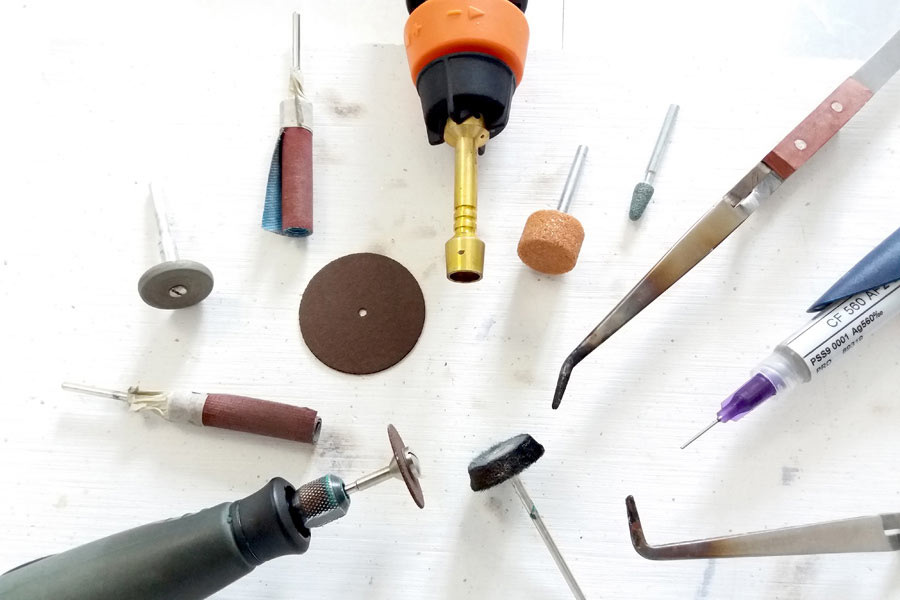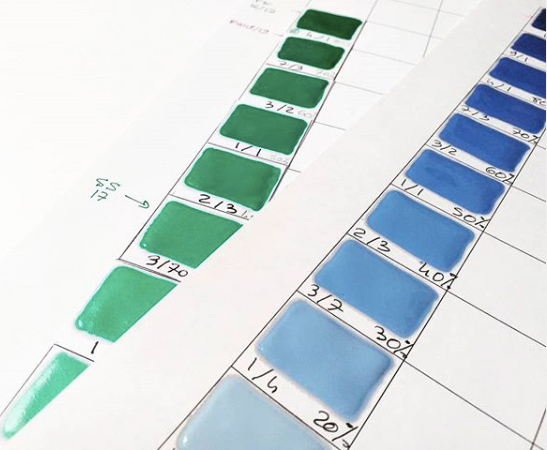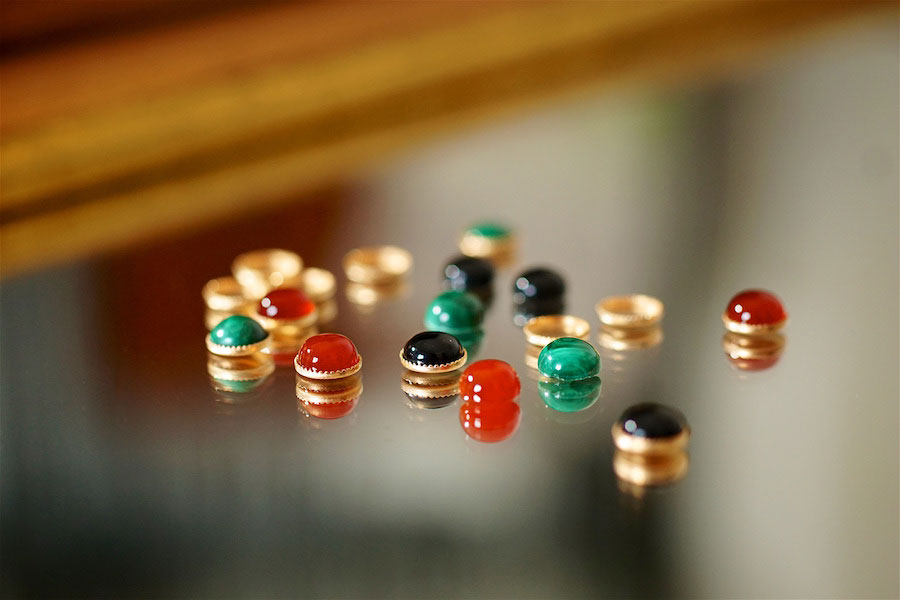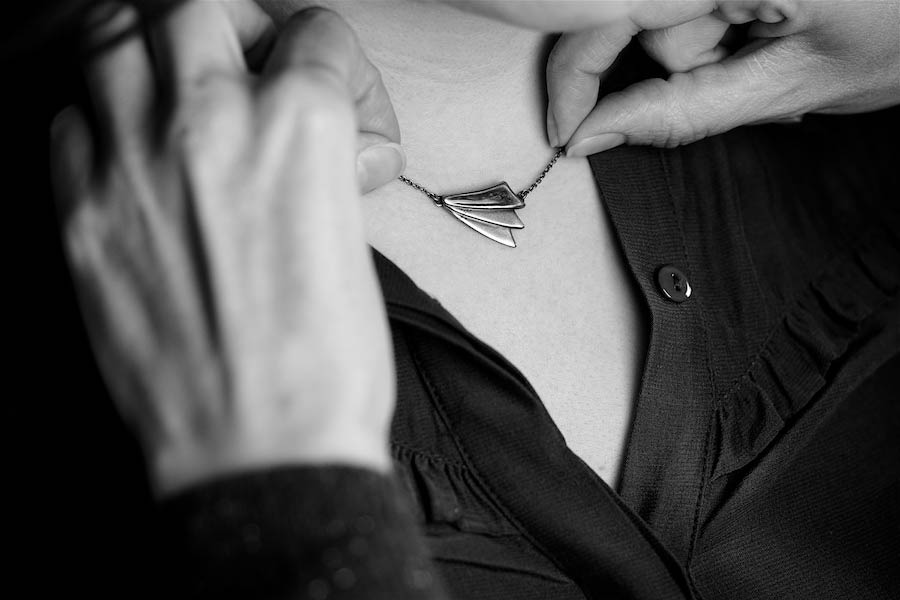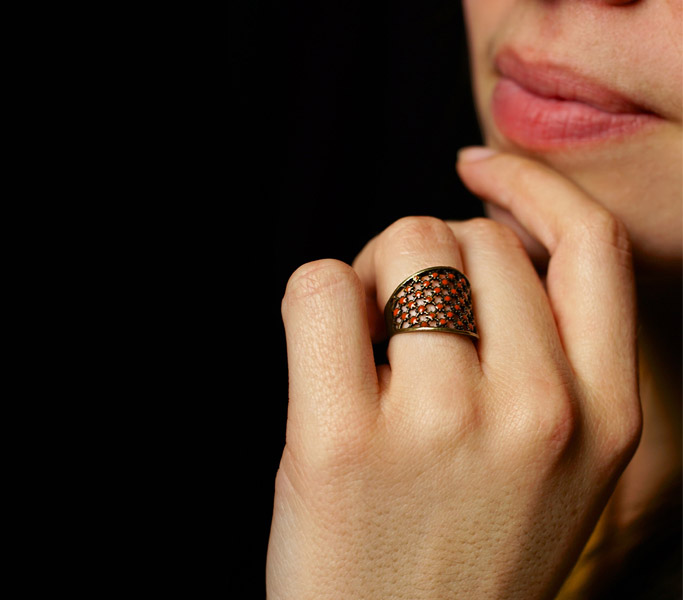 Secure payment:
Visa, Mastercard, Amex
PayPal
Shipping within 3-5 days
Free in mainland France
Exchanges and returns
within 14 days.